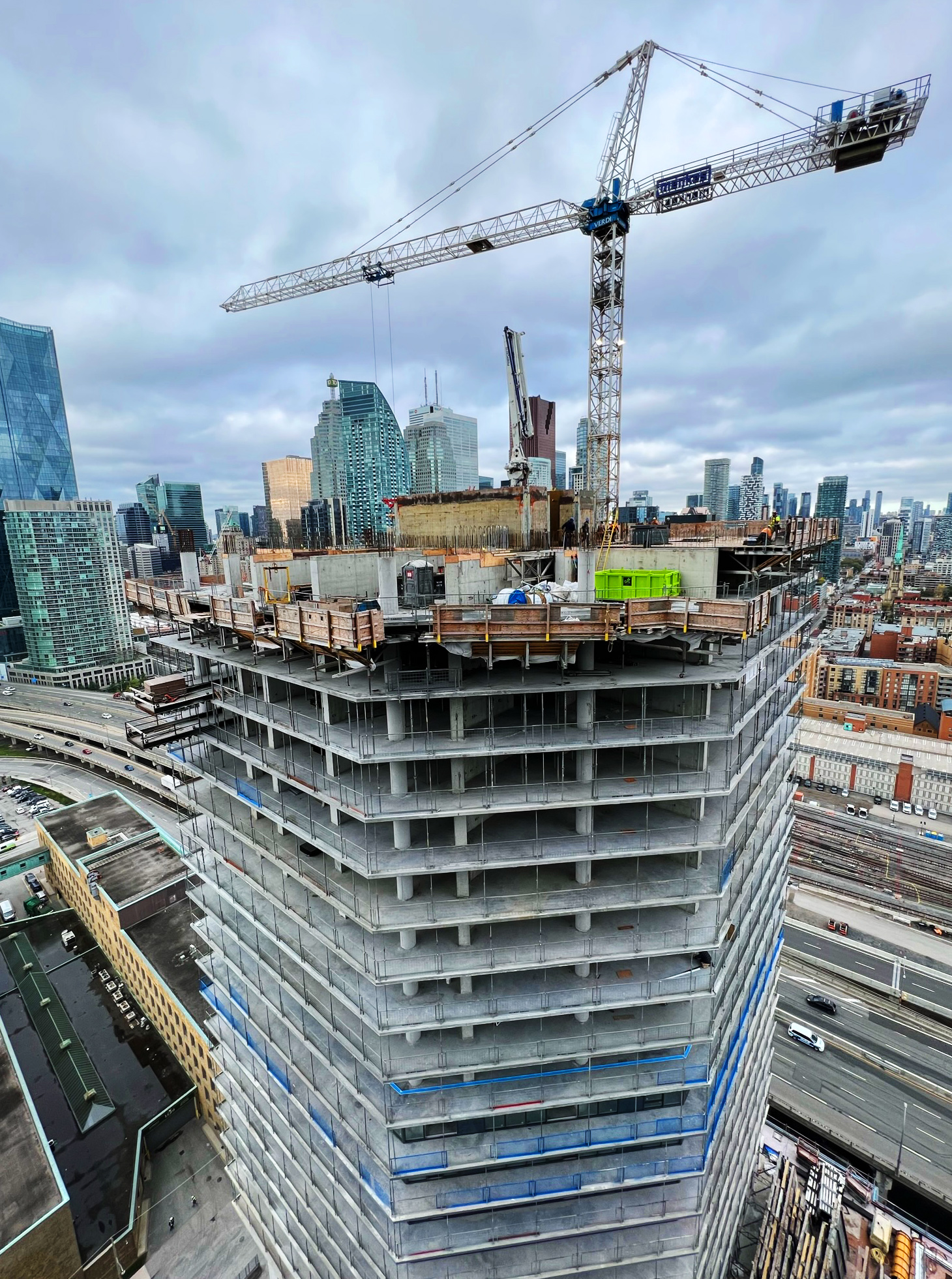 Toggle is on a mission to transform the way cities and infrastructure are built, through the introduction of digital construction tools and jobs that enable safety and speed at a scale never before possible.
We envision a more sustainable industry that elevates the quality of life in communities by making construction fast, safe, and affordable.
Delivering real value.
We develop hardware, software, and services to automate the pre-assembly of critical construction materials. This full-stack approach is redefining the fundamental building blocks for urban infrastructure and renewable energy projects.
Rethinking the basics.
The scale and complexity of construction is accelerating and skilled labor is getting more expensive and harder to find, but contractors still operate the way they have for generations. Toggle was founded in 2016 to challenge traditional building practices and introduce digital technology into the construction process for the world's largest buildings and infrastructure.
Rebar is fundamental.
Reinforced concrete is the world's most ubiquitous building material, but building with concrete means depending on the inefficient, dangerous, and costly manual placement of rebar. In the same way that technology has revolutionized manufacturing, a similar transformation is happening in construction. We have focused our early efforts on the pre-assembly of rebar because we believe that if you change rebar, you can change construction.
Already changing the industry.
Our sister company, Toggle Construction, is deploying robotics and automation solutions and providing pre-assembly services across North America. By delivering pre-assembled rebar to customer job sites, Toggle reduces onsite costs, complexity, and hazards, and speeds up the construction process.
Visit Toggle Construction
We're creating safer and more accessible jobs for lifelong tradespeople and the next generation of workers.
We've designed an integrated process that balances robotic efficiency with human collaboration. Although Toggle is currently focused on rebar, we envision a future where pre-assembly drives the entire construction process.
Toggle OS
Transforms construction drawings into automated (robotic) manufacturing programs. Takes and delivers orders to keep the factory running with maximum efficiency.
Weaver Workcell
Industrial robots, proprietary hardware, and an operator interface, all enclosed within a safety perimeter.
Factory On-Demand
Weaver Workcells and trained personnel are deployed in Toggle-owned or customer-managed facilities.
Toggle has raised more than $10M to transform the construction industry.
We're backed by leading institutional venture capital funds and corporate and individual investors.
Toggle is a Cohort 5 graduate of the Urban-X accelerator.
Point72 Ventures
Blackhorn Ventrures

Tribeca Venture Partners
27V
Third Sphere
Urban-X – Mini
Mark Cuban Companies
Empire State Development
Toggle's team combines deep expertise in manufacturing, robotics, construction, engineering, and software.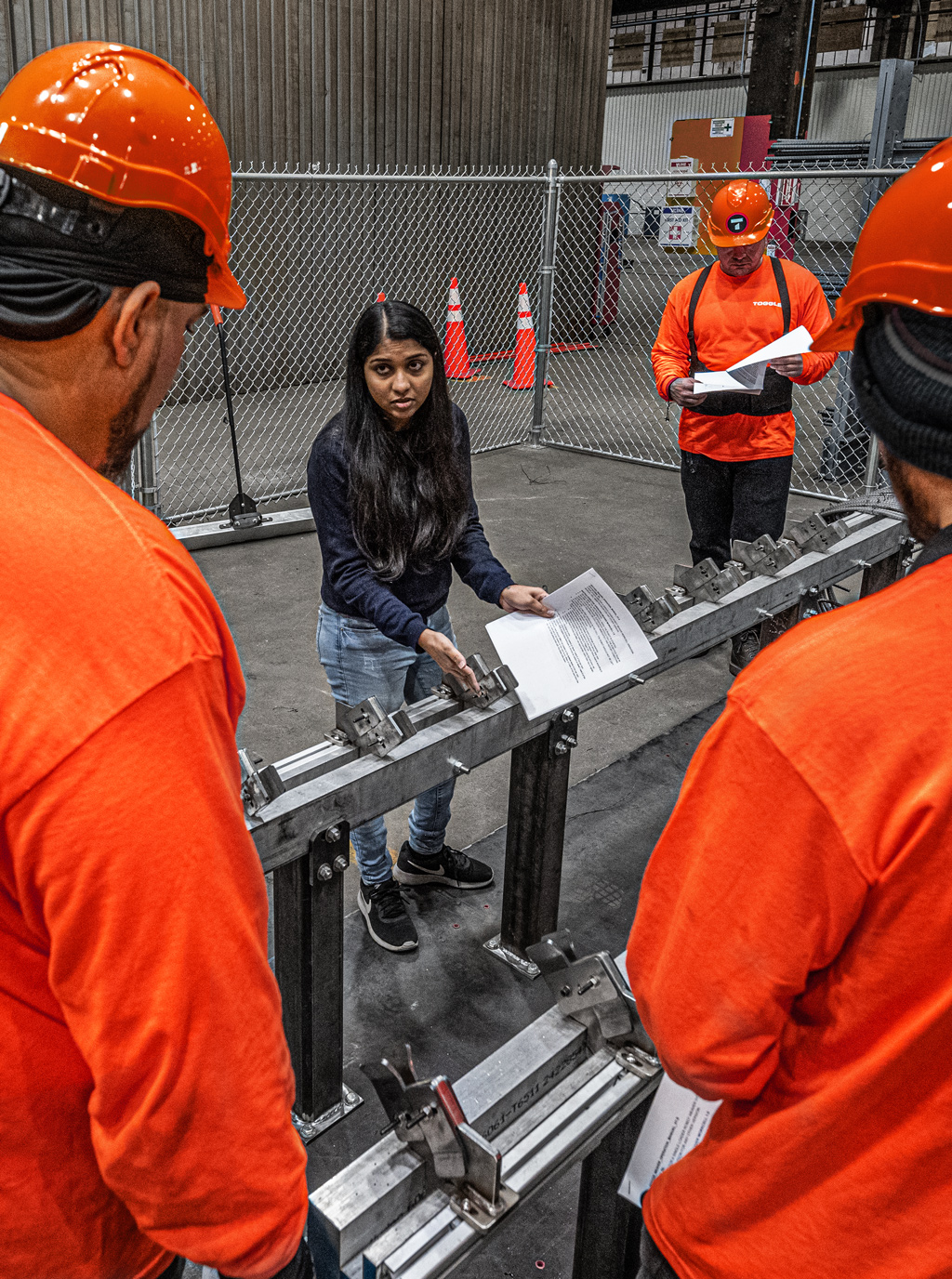 Join us.
Working at Toggle means pushing the limits of technology, working across disciplines, and having a direct impact on our built environment. Our innovations are changing the way that public infrastructure, housing, and renewable energy systems get constructed.
Toggle's collaborative and diverse team includes software, robotics, and construction experts at the top of their respective fields. They choose Toggle because they're interested in pushing the limits of physical products and processes. As an employee at Toggle, you'll get to work with industrial robots and manufacturing equipment in a hands-on environment focused on a singular mission. We have clear product-market fit, strong support from industry leaders, and an ambitious plan for growth.
Work-from-anywhere policy
Flexible, employee-driven PTO
Compensation at or above the 75th percentile
Competitive equity packages
Training and mentorship programs
See open positions
The next big idea in construction.